Joie de Vivre literally means the exuberant enjoyment of life. And what's a more joyous and blissful place to go than France? A capital city that rivals the world for beauty, and is most famous as a romantic destination, or drives through the idyllic fields of Marseille and get lost in its beautiful countryside. In fact, the region of Marseille is famous for its traditional soap cube that has had an influential role in the cultural and industrial heritage of Provence. Come on our journey today via La Compagnie de Provence, the kings of the cube soaps (and so much more) and don't leave without a voyage to the most romantic city of all, Paris: Artist and designer Marin Montagut take us inside nineteen of his favourite quintessentially Parisian locations, seemingly untouched by time, that provide intense creative inspiration. A marvellous crossover between the craft of Parisian architecture and the countryside's unique treasures. To know more, keep reading Joie de vivre.
Main image by Chantel King.
It was the year 1990. Two design-obsessed buddies from Marseille came up with an unbelievable concept. Recognizing that the traditional Marseille soap cube was an essential part of Provence's cultural and industrial history, they chose to share this local gem with people from all over the world. And thus started the narrative of La Compagnie de Provence.
The genuine Marseille cube soap needs no introduction. This natural, multi-purpose product is made entirely of vegetable oils and has no colourants or synthetic ingredients. It may be used on the hands and body every day, but it can also be used to wash delicate clothing and even clean floors!
La Compagnie de Provence has been offering goods enhanced with vegetable oils since its inception, inspired by the numerous advantages of this renowned soap. Its formulations are simple, natural, and effective, and address all of your daily demands. It is more than just a French cosmetics company because for them it is a way of life. And this way of life is inspired by a picture of Provence, one that is modern, bright, and cheerful.
The birth of the liquid Marseille soap
In 1999, La Compagnie de Provence took an unprecedented move by introducing the first liquid Marseille soap.
It, like the cube of soap, is produced in a cauldron from vegetable oils, as is the traditional way. This innovative product, housed in an ultra-stylish glass pump bottle that is as beautiful as it is functional, pushed the brand onto the world scene and highlighted the modernism that has always been at its core.
In 2013, the brand partnered with an Italian cosmetic research and development organization, making La Compagnie de Provence capable of speeding its development while satisfying the need for high-quality, innovative products.
Sustainably Designed
With sustainability in mind, the brand created the 500ml liquid Marseille made from glass, which is also eternally recyclable.
They now provide 1-litre refills so you can keep refilling your glass container with soap. It is better for the environment as well as your bank account.
To keep with the eco-friendly ethos, the majority of their packaging is constructed using card boxes from sustainably managed forests. The brand claims to be also investigating alternate packaging materials with low environmental effects, as well as approaches to improve the biodegradability of certain of their formulas.
The majority of the products include at least 95% organically derived components, providing a natural approach to care for yourself and your home. The goal is to deliver the most natural formulas possible while maintaining sensory characteristics.
'All of our goods should offer absolute enjoyment!' – Our joie de vivre!
So from Provence to Paris via a new book.
Timeless Paris: Ateliers, Emporiums, Savoir-Faire
Discover the studios and stores where craftsmen make and sell magnificent things on-site in quaint Parisian settings where the talent has been passed down for decades, if not centuries. These often-overlooked treasures offer one-of-a-kind touches that will inspire designers, artists, and creatives of all stripes.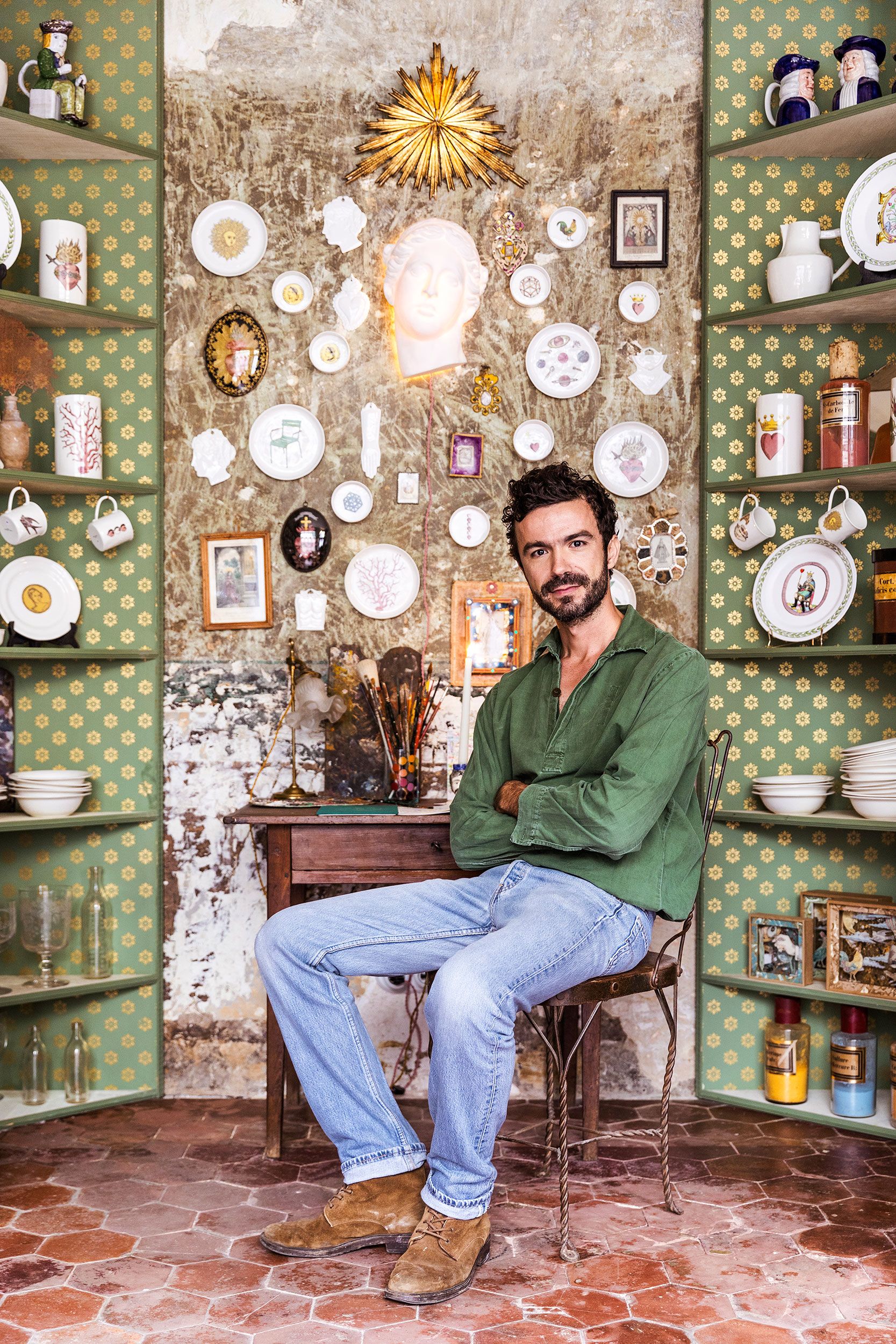 Marin Montagut, artist and designer, takes readers inside nineteen of his favourite typically Parisian locales, seemingly undisturbed by time and providing overflowing creative stimulus.
Since 1753, clients such as the Metropolitan Museum have purchased handcrafted ornamental curtain tassels from Passementerie Verrier to obtain the distinctive components that may define the character of a place. With a repaired carved door or ornate moulding, a visit to Boiseries Feau may convert even the most basic flat into a château interior.
For the artist, the capital is strewn with the best materials and dreamiest ateliers. Degas' elegant dancers were created with pigments from the Maison de Pastel, which has been hand-rolling a dazzling spectrum of colours according to their secret patented recipe since 1720.
Since 1832, fashion designers have selected hundreds of hat embellishments, buttons, ribbons, and luxurious fabrics in-store at Ultramod. In nineteen charming, timeless places, revel in the city's artisanal traditions; a dynamic wellspring of inspiration.
Maybe a plane ride to France is not the answer right now, but what about a drive? Through countrysides and cities with a pair of exploring eyes.
Know more about La Compagnie de Provence here.
To order Timeless Paris, click here.
If you enjoyed Joie de Vivre, then why not read Essentials in a box.